Changes to AFAK First Aid Kits
Minor changes to 35 month models
Fort Lauderdale, November 5th, 2020.
The supplier for Povidone Iodine swabs, PN A1-30-0022, have changed their manufacturing facility location and as a result, needed to re-qualify the 10% Povidone Iodine swabs used in the AFAK range of First Aid Kits (FAK). Due to the re-qualification, they are unable to provide antiseptic swabs that will support kits requiring a 35-month date of next inspection.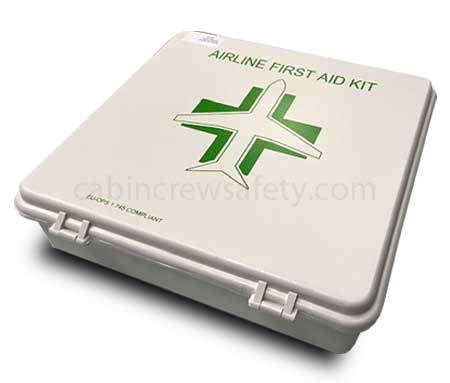 It is therefore intended to replace PN A1-30-0022 used as the Antiseptic Swab in the FAK's with a 35-month date of next inspection with PN A1-30-0136-001, Antiseptic Towelette. The manufacturer considers both to be an antiseptic swab and interchangeable, complying with the FAR 121.1 Requirements for First Aid Kits.
The manufacturer has notified the FAA and identified this as a minor change, which the FAA has agreed. The drawings for S6-01-0005 (BF) and S6-01-0006 (M) will remain unchanged as the drawing indicates only the nomenclature of the items within each kit and not the part number.
FAK models affected
The First Aid Kits that are impacted are the following:
S6-01-0005-315
S6-01-0005-316
S6-01-0005-317
Other First Aid Kit models which require a next inspection criteria of less than 35-months will not be affected and will continue to use part A1-30-0022. Part A1-30-0136-001 will be used as a replenishment item only for those kits requiring a 35-month date of next inspection.
First published by Cabin Crew Safety Ltd on November 5th 2020
Article: 'Changes to AFAK First Aid Kits'

About Cabin Crew Safety Ltd: Cabin Crew Safety are a global supplier to commercial aviation worldwide. Based in the United Kingdom and uniquely positioned in aviation safety; supplying both active safety equipment to aircraft operators but also training representations necessary in the initial and recurrent training of commercial air crew training.

Press Contact: press@cabincrewsafety.aero