Cabin Crew Safety Extends Avmed Range
Training or Flying. Avmed equipment on stock and ready to go.
London, UK, March 12th 2017 Cabin Crew Safety announced today that it has once again extended its Avmed product range and ready to go stock for customers worldwide. Stock items include general First Aid, specialist CPR, AED and Choking (Heimlich) training for air crew or the flight operations Avmed equipment required to be on board commercial aircraft.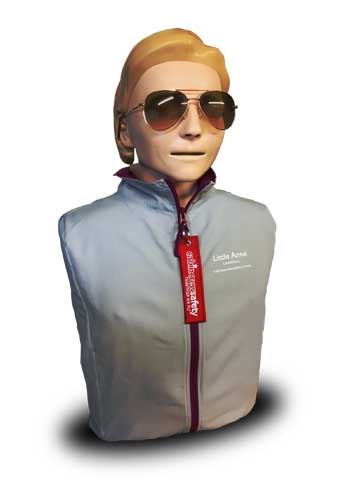 The extended stocked range at Cabin Crew Safety stock includes:
As well as a good range of stock, ready to ship, Cabin Crew Safety offers a source and supply service for operators looking for specific equipment and specialised requirements. Please contact Cabin Crew Safety to discuss your requirements.
For further details or information search for avmed on the Cabin Crew Safety web site.
First published by Cabin Crew Safety Ltd | April 2017-04-12
Article: 'Cabin Crew Safety Extends Avmed Range'

About Cabin Crew Safety Ltd: Cabin Crew Safety are a global supplier to commercial aviation worldwide. Based in the United Kingdom and uniquely positioned in aviation safety; supplying both active safety equipment to aircraft operators but also training representations necessary in the initial and recurrent training of commercial air crew training.

Press Contact: press@cabincrewsafety.aero